Directory
Dargaville Activities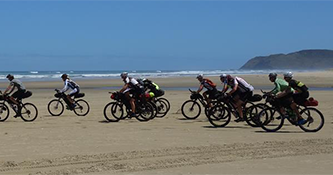 2020 TOUR OF AOTEAROA
Tour Aotearoa is one of the world's great bikepacking trips: stretching 3,000km from Cape Reinga to Bluff it follows a combination of cycle trails, tracks, paths and lanes connected by the most enjoyable country roads available.
Sailings from Pouto to Helensville
If you are cycling the 2020 Tour Aotearoa Trail from Cape Reinga through the Kaipara Harbour, Kaipara Cruises will be operating limited departure dates for the cruise from Pouto Point across the Kaipara Harbour to Parakai, Helensville. This is a 3 hour journey from Pouto Point to Parakai, departure times vary due to the tides.
Refer to our website for 2020 public sailings, outside of these dates we can operate these Cruises from Pouto to Helensville on demand on a private charter basis. Minimum Charter Charges apply!!!
​COST: $50.00 PER PERSON (INCLUDING BIKE AND GEAR)
​Bookings Essential
Website: http://www.touraotearoa.nz/p/home.html | Schedule: Activity Level: High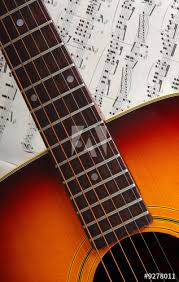 Acoustic Music Blackboard Concert
First Thursday of the month, 7 pm - 9.30 pm, $2 entry, $2 raffle. Performers and audience welcome.
Contact person: Allan Mortensen | Phone: 09 439 6933 | Mobile: 021 439 697 | Email: allan.mortensen@integrity.nz | Address: Kaipara Community Centre, Hokianga Road, Dargaville | Schedule: 7pm, 1st Thursday of the month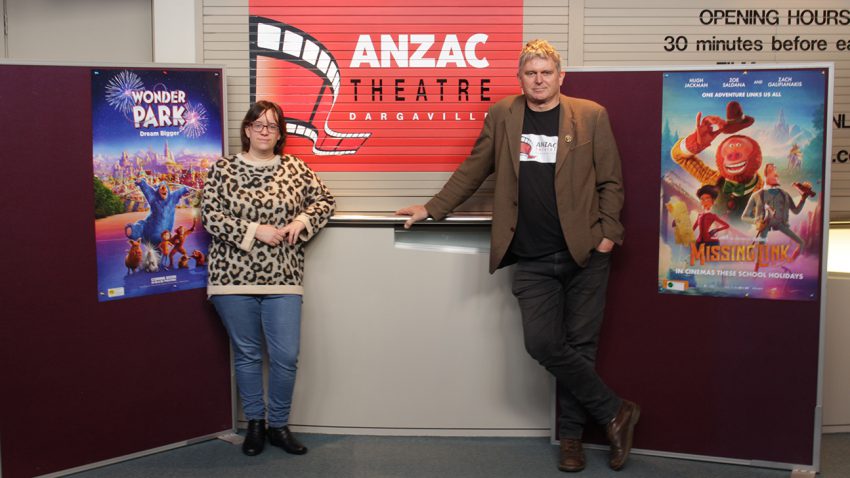 Anzac Theatre
Our awesome theatre has the latest movies on show. Why not have dinner and stroll up the hill to the ANZAC Theatre or see a movie first before having a meal in town.
Check out what is on at the movies this week at the Anzac Theatre here
Contact person: Vern Woods | Phone: 09 439 8997 | Mobile: 0211 176 732 | Email: info@anzactheatre.co.nz | Website: http://anzactheatre.co.nz | Address: Hokianga Road, Dargaville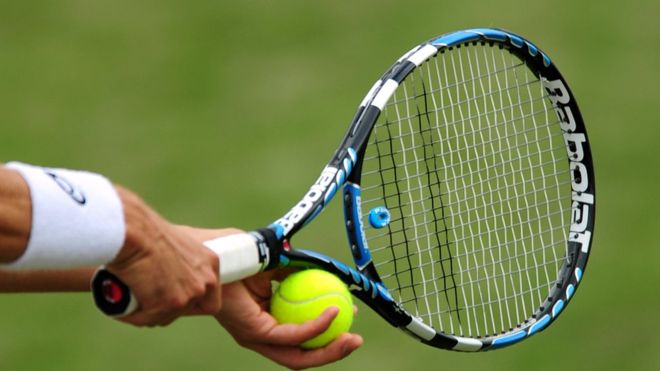 Arapohue Tennis Club
Social Tennis on Monday nights 6.15pm till dark.
Contact person: Raewyn or Sue | Phone: 09 439 2512 or 09 439 2154 | Address: Mititai Road, Dargaville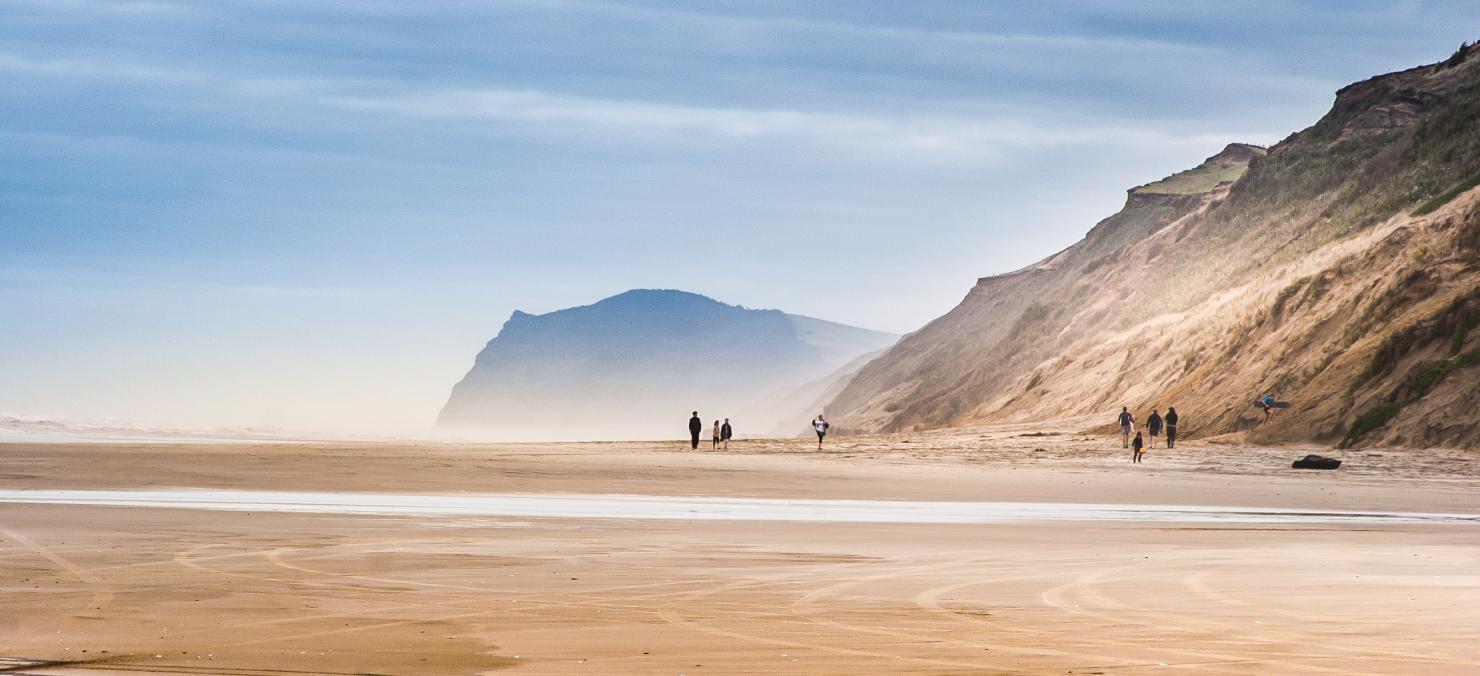 Baylys Beach
This is the pearl in Dargaville's activity "must see" - an area of natural beauty steeped in history.
On offer for locals and visitors is an enviable playground including great surf casting opportunities, swimming, surfing, boogy boarding, kite surfing, Hanga gliding, wind surfing, excellent walking including the spectacular coastal track, picnics and play space for families, exposed ancient kauri forest relics, shellfish (tuatua and green lipped mussels), spectacular sandstone cliffs and the famous ever changing west coast sunsets.
The entrance onto Baylys Beach is usually accessible at low tide for most vehicles, however we would recommend that only 4wd vehicles are most suited. The locals recommend all vehicles are off the beach two hours either side of any high tide.
Contact person: Cheryl Carmichael | Mobile: 021 085 42003 | Address: Ripiro Beach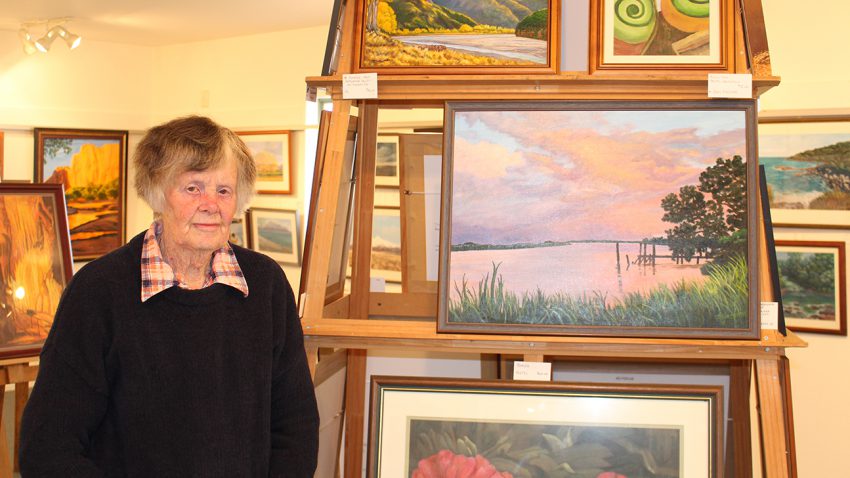 Big River Art Gallery
Big River Gallery is home to the artworks of Jean Sircombe, long time resident of Dargaville. Jean has been creating her art for many years and they span a variety of genre .
Contact person: Jean Sircombe | Phone: 09 439 0255 | Address: 17a Murdoch Street, Dargaville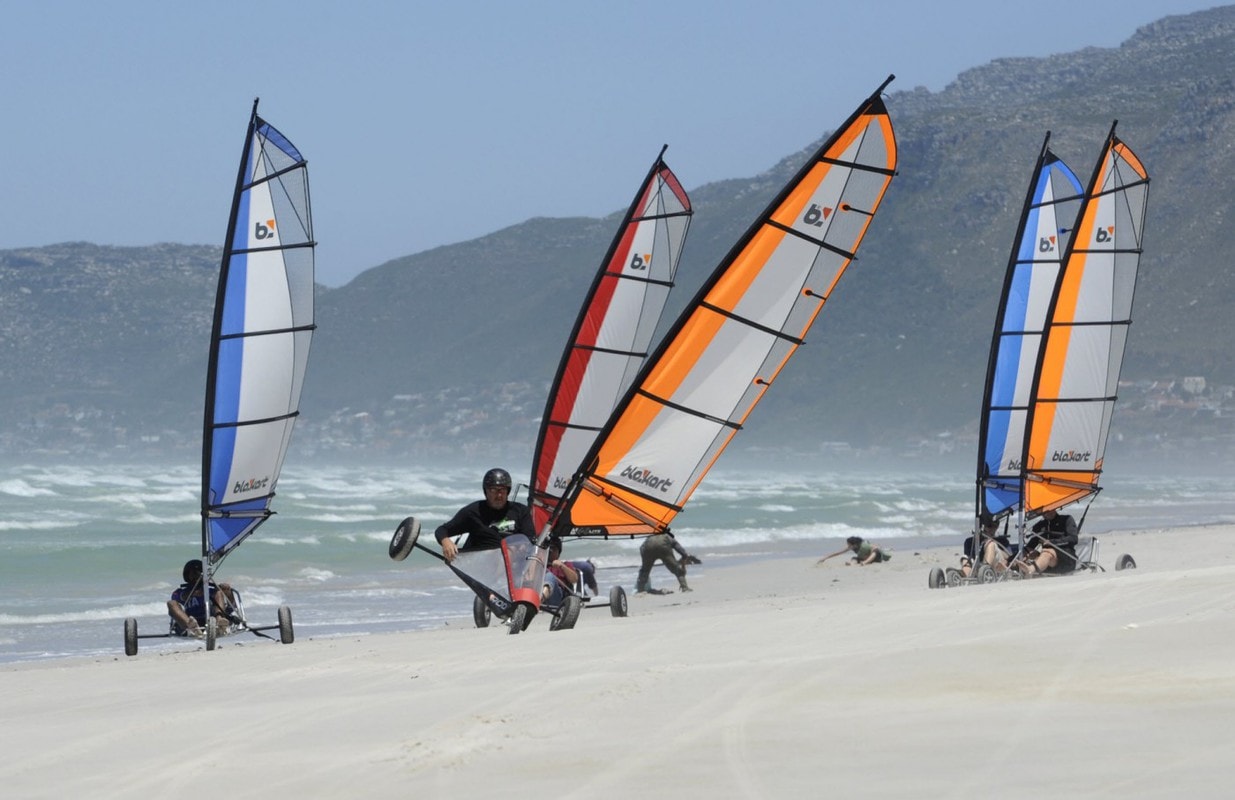 Blokart Sailing
Regular social sailing at Glinks, Baylys and Ruakaka.
Contact person: Greg Schultz | Phone: 09 431 6863 | Email: itzgreg@extra.co.nz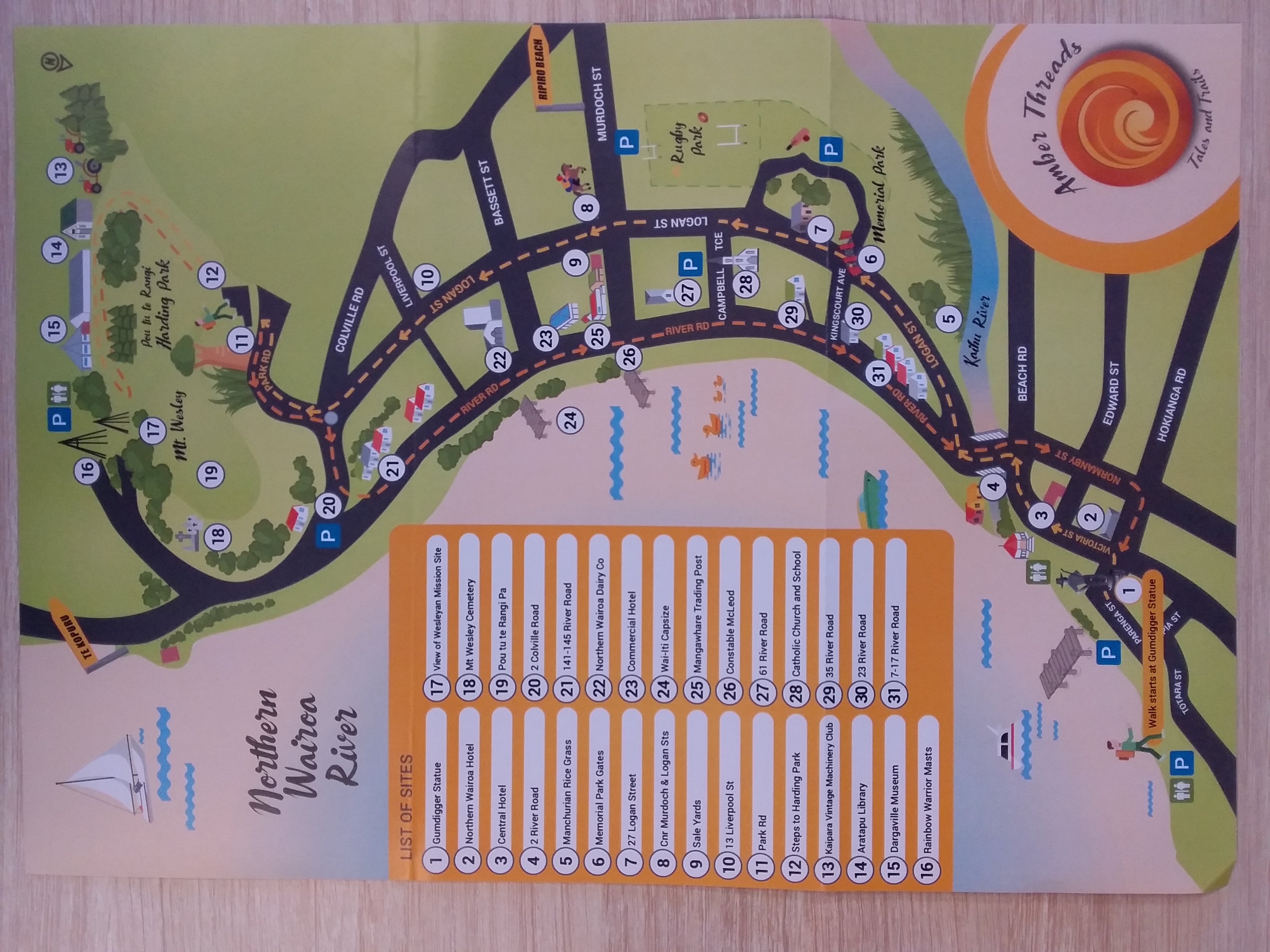 Butter Barques and Gum Trail - Amber Threads Tales and Trails
Explore the history of the river and early Dargaville by following the Butter Barques and Gum Trail. The trail is designed as a loop, starting at the Gumdigger Statue in Lower Hokianga Road, travelling along Logan Street to the Dargaville Museum and returning to Lower Hokianga Road via River Road. Historic site markers along the trail give you an insight into Dargaville's history with a short explanation and a photograph. Experience as much or as little as you like by joining and leaving the trail at any point. While at Pou Tu te Rangi Park, visit the Dargaville Museum and the Kaipara Vintage Machinery Club.
Time: approximately 1 1/2 to 2 hours with an easy to moderate fitness level. The majority of the walk is wheelchair / pushchair / mobility scooter friendly. It is advisable to take a water bottle and a hat and we request that you respect the privacy of residents.
Brochures available from Dargaville Library, DCDB Offices in Victoria Street, Muddy Water Art Gallery, and Dargaville Museum.
Contact person: Sue Curtis | Mobile: 021 608 606 | Address: Dargaveille/Mangawhare | Schedule: Activity Level: Low-Medium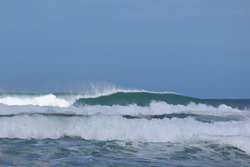 Chases Gorge
Chases Gorge is one access point to the beautiful Ripiro Beach. A small community of permanent homes and some holiday homes, no matter where you choose to stay, you can hear the roar of the surf and there is easy access to the beach.
This is a popular beach access and while driving on the beach is permitted, it is not advised unless you have a 4wd vehicle and a knowledge of the shifting sands. Chases Gorge is the home of the Chases Camp Club.
Swim, fish, walk, play games, take photographs, climb the cliffs, gather tuatuas, or just watch the sunset - it's a great place to enjoy the rugged west coast.
Contact person: Baylys Beach Society & Chases Camp Club | Address: Ripiro Ocean Beach
Christmas in the gardens
Contact person: Pauline Taylor | Phone: 09 439 7507 | Mobile: 021 263 7446 | Email: gptaylors@gmail.com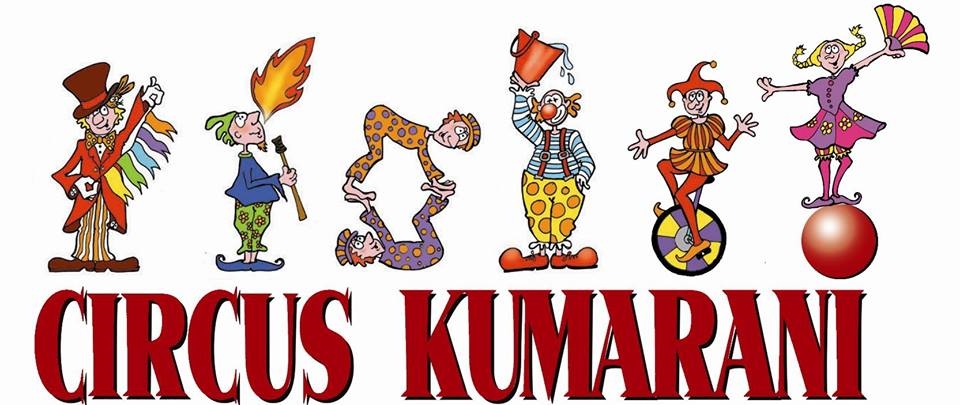 Circus Kumarani
Circus Kumarani is a community based organisation promoting and teaching circusantics open to the community to participate.
Circus Jam - Every Thursday 7-9pm at the Town Hall through school terms only. Gold Coin Donation.
Fire spinning classes - Wednesdays 7pm at Onslow Street, Dargaville.
Contact person: Abbe Clark | Phone: 09 439 5152 | Website: http://www.circuskumarani.co.nz/web/main.html# | Address: 15 Onslow St, Dargaville

Dargaville Aero Club
The Dargaville Aero Club is situated on the banks of the Northern Wairoa River just south of the town of Dargaville. It has a strong membership and an airfield which has a 1000 metre limestone all weather strip and a grass runway during the summer months.
The club offers PPL training with a B Cat Instructor and has 4 recreational instructors offering free instruction and theory tuition.
Club day is every Saturday where a lunch is served come rain or shine. Visitors are most welcome and there are no landing fees for visiting pilots.
To keep up to date with the club's events see us on Facebook.
Contact person: Rebecca Davidson | Phone: 09 439 8024 | Website: http://dargavilleac.weebly.com/ | Address: Hoanga Road, Dargaville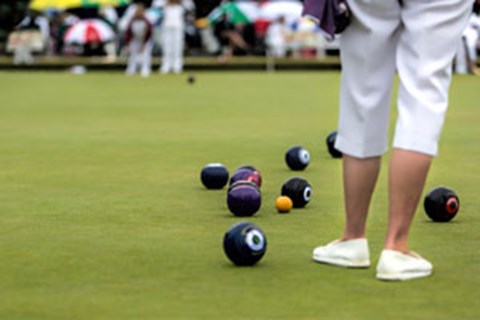 Dargaville Bowling Club
Social club for outdoor bowling for both men and women. Clubrooms / hall available for hire - fully equipped kitchen at extra cost.
Contact person: Margaret Smitton | Phone: 09-439 8136 | Email: bowlsdargaville@xtra.co.nz | Address: 3 Parore St, Dargaville 0340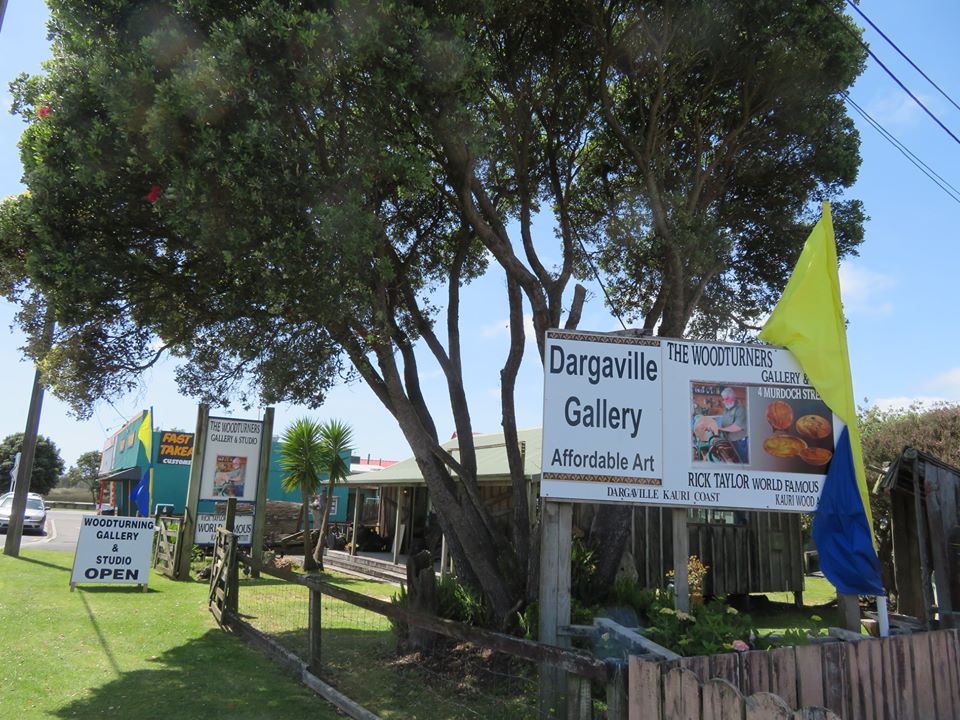 Dargaville Gallery
Original art work by a selection of artists
The Dargaville Gallery features original work by a selection of artists. At present on display are framed photographs, photographs on canvas, abstract art on canvas and photographs on acrylic. An ever changing display of art works so call in and find your favourite piece.
Contact person: Sue Taylor | Phone: 09 439 4975 | Address: 4 Murdoch Street, Dargaville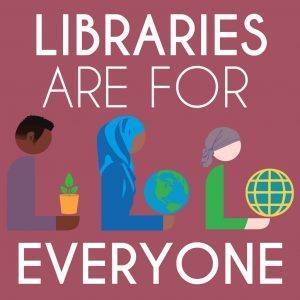 Dargaville Library
Opening hours: Monday–Friday 9am–5pm and
Saturday 9.30am–12.30pm
Phone: 0800 72 70 59 | Email: library@kaipara.govt.nz | Address: 71 Normanby Street, Dargaville
Dargaville Little Theatre
Contact person: Deborah Steele | Phone: 09 439 4823 | Email: dargavillelittletheatre@gmail.com | Website: http://facebook.com/DargavilleLittleTheatre | Address: 241 Victoria Street, Dargaville
Dargaville Museum
The Dargaville Museum sits on a hill overlooking Dargaville township and the Northern Wairoa River. The views are stunning and the collections within the Museum walls are unexpected.
The history of the Northern Wairoa area is on display here with specialised displays including the gumdigging era, a collection of piano accordians, a vast array of maritime artifacts some from the many ships wrecked on the Kaipara Bar or Ripiro Beach and interesting stories of the town and its people.
Contact person: Maree Saunders | Phone: 09 439 7555 | Email: info@dargavillemuseum.co.nz | Website: http://www.dargavillemuseum.co.nz/ | Address: Pou tu te Rangi/Harding Park | Schedule: November to March 9 am to 5 pm, April to October 9 am to 4 pm Only closed Christmas Day
Dargaville Rail Cart Tours
Enjoy the day out scooting around the countryside in a golf cart on rails. It's a wonderful way to learn more about the history of the area and enjoy our beautiful surroundings. Lots of fun!
Contact person: John Hansen or Dave Silby | Mobile: 0212387869 | Email: portdargavillerailandriver@gmail.com | Address: Station Road, Dargaville | Schedule: Activity Level: Low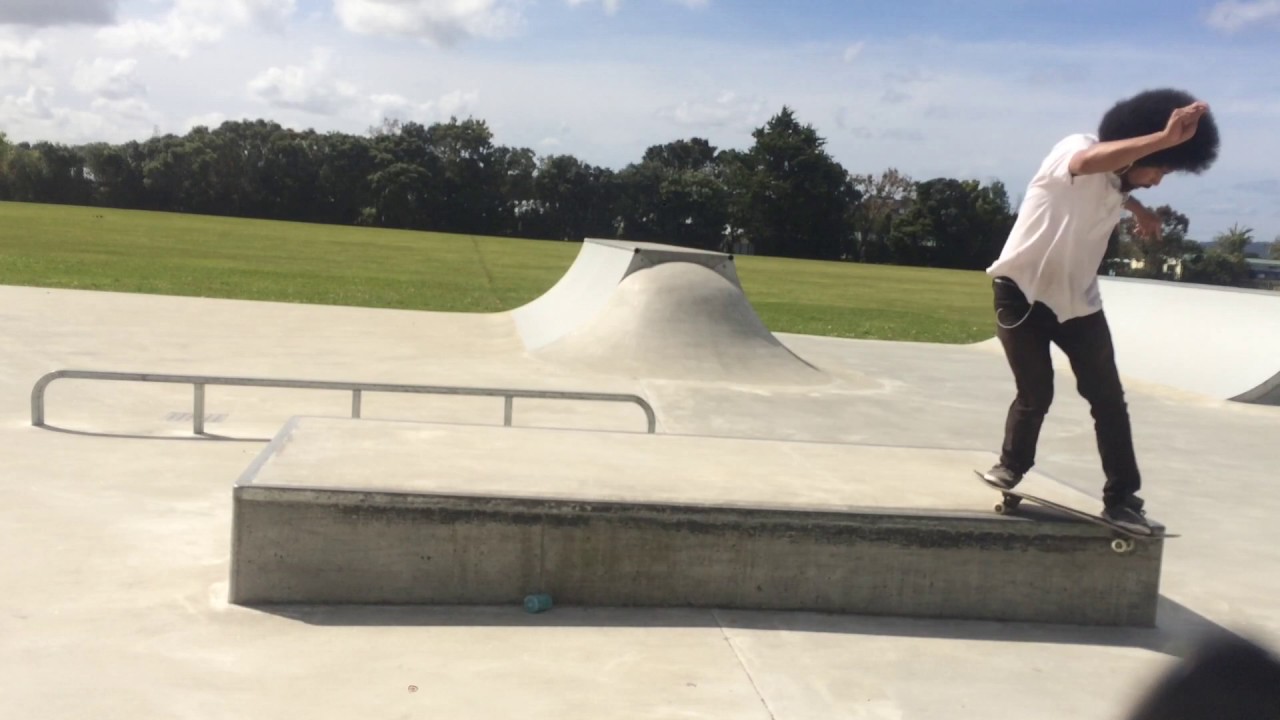 Dargaville Skate Park
Extremely popular, the Dargaville Skate Park forms part of the Selwyn Park area, next to the Dargaville Swimming Pool. Small Park with a quarter pipe wall that leads to a central pimple and spine, plus ramp, and flat bar.
Address: Jervois Street, Dargaville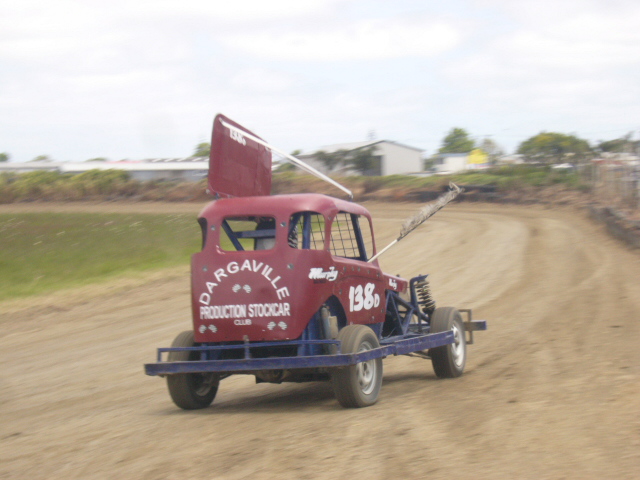 Dargaville Stockcars
Parking free; no dogs however, please!
Hot food and cold drinks are available at the club canteen (Cash Only no debit or credit cards) or you can bring your own refreshments, but there is to be absolutely no consumption of alcohol prior to the completion of racing, as above all we strive to be a family-friendly facility.
Spectators are permitted in the pit area prior to the start of racing, but must be aware of the hazards of moving vehicles and children must always be under the supervision of an adult.
Situated approximately 1.5 km from Dargaville on State Highway 14, the road from Dargaville to Whangarei.
Mobile: 021 595 525 | Website: https://dargavillespeedway.nz/ | Address: State Highway 14, Dargaville