SEED - Business Support
Sowing the Seeds of Success
A one-stop community and business support hub!
Whether you are a regular member of the SEED or not, this is where any business owner (big, small, new or old) can come along and chat to us on how to access helpful business support and advisors for FREE!
Providing a supportive dynamic environment that will assist both business and community to sow the seeds of success and incubate growth. From start up enterprises to remote workers, freelancers to youth, iwi and community groups, council focus groups, business support agencies, small to medium size teams… all need a space that's flexible and conducive to streamlined work. The SEED establishes a local hub for all these people and organisations, offering not just the 'bricks and mortar' advantages of an office away from home (perfect for meeting clients or negotiating with business contacts) but also a space where connections are made and ideas can be bounced around between projects and people.
To the left, right and centre of where you are sitting in our hub, you will find a number of other business people just like you who will have skills in various areas - everyone here is willing to lend a listening ear or share a few tips. It's our culture!
Come and chat to us about your business!
To make an appointment to chat with one of the team, please give us a call 09 439 0464 or send us an email or info@theseed.co.nz.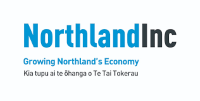 Northland Inc
We can connect you with Northland Inc's business growth team - these are the guys charged with growing Northland's economy through business development - they're here just for you!
Another valuable stakeholder, NorthChamber can guide you down a path to business excellence through events, advice and mentorship - Join the Dargaville Chapter Now
GET SUPPORT

Business Growth Advisors
Whatever sector, size or stage your business is at, Northland Inc's team of business growth advisors are ready to support you and your next step. The mobile team travels around the region to meet with local business owners about their needs and the tools that are available to support them.
GET CONNECTED

Regional Business Partner Network
Register here to work with a trusted and independent Growth Advisor to move your enterprise forward
GET STARTED
New Business Resources - We know it's not easy to start so here are some resources to help you navigate your journey.- Start Here
The Pick Business Accelerator - A business accelerator, The Pick focuses on building core strength into a venture and its leadership and is a free programme for Northlanders to participate in - Start Here