Directory
Holiday Parks, Camping Grounds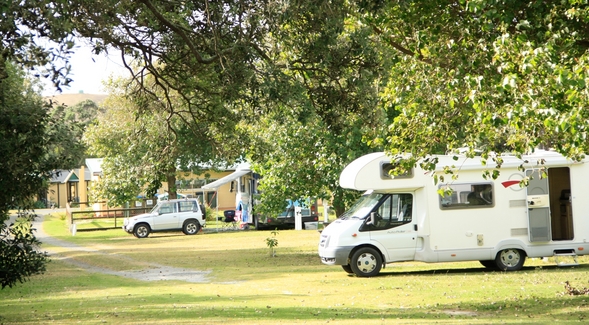 Baylys Beach Holiday Park
Accommodation to fit all budgets
self contained units

3 edroom cottages
Baches
Tourist Flat

En suite Cabins
Cabins (4 to 6 people)
Linen Hire
Tents & Powered Sites
Kitchen, Toilet, Shower, Laundry BBQ and outdoor setting
Children's Playground
Free wifi
Activities Nearby:
5 mins walk down to the beach
Study the history of the area's shipwrecks at the Maritime Museum
18 hole 'slass' course
Takeaways / bar meals at the cornershop
Watch the sun setting into the sea
A family friendly place to be.
Contact person: Trish and Mark Rolfe | Phone: 09 439 6349 | Email: motorcamp@baylysbeach.co.nz | Address: 24 Seaview Road Baylys Beach | Schedule: Accommodation to suit all budgets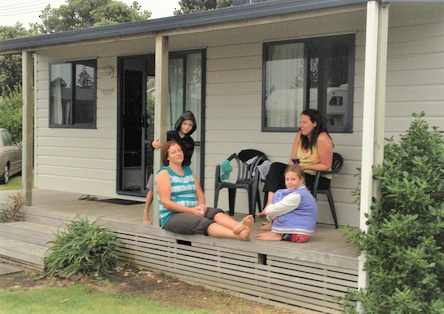 Dargaville Holiday Park
Accommodation for every budget
Whether you're on holiday or visiting friends and family or just passing through.
From our motel units, tourist flats and cabins to our tree lined avenues that are dotted with powered and tent sites, we have accommodation to suit everyone.
Next to the Kauri Coast Community Swimming Pool and Selwyn Park with its skate park, fitness trail and payground.
Contact person: John & Leanne Jacobs | Phone: 09 439 8296 | Mobile: Freephone 0800 114 441 | Email: info@dargavilleholiday.co.nz | Address: 10 Onslow Street Dargaville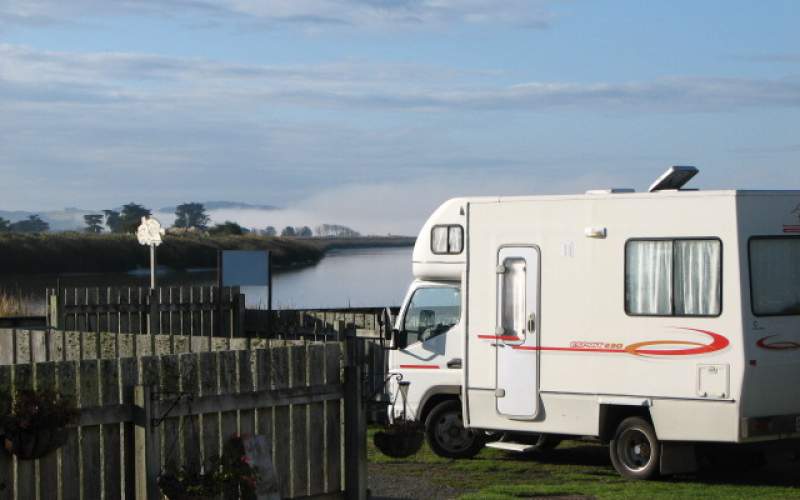 Dargaville Park Over - for self contained motorhomes/caravans
Great place to park overnight if you have a self contained motor home. Park with a view of the Northern Wairoa River with dairy and Fast Foods around the corner and Dargaville's main retail area being a leisurely 15 minute walk away. Just off State Highway 12 heading for Baylys Beach, Kai Iwi Lakes, Waipoua Forest and further north or heading south down the Pouto Peninsular.
Contact person: Sue Taylor | Phone: 09 439 4975 | Mobile: 027 448 9652 | Address: 71 River Road, Dargaville
Glinks Gully Campground
Enjoy the rugged west coast beach and all that beach life has to offer - fishing, swimming, walking, sunsets. The Glinks Gully Campground over looks the Glinks Gully community, over Ripiro Beach and out to the Tasman Sea. Powered and tent sites available.
Contact person: Betty & Barry Southgate | Phone: 09 439 5353 | Mobile: 021 148 274 | Email: bbsouthgate@xtra.co.nz | Address: Ocean View Parade, Glinks Gully, Dargaville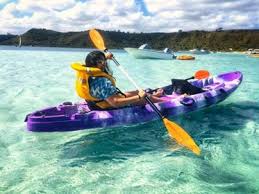 Kai Iwi Lakes Camp Ground
Perfect for a wonderful camping experience with the choice of two camp grounds located on the lake foreshore, both offering an ideal camping experience for tents, caravans or motorhomes.
Pine Beach Campsites, wash and shower facilities, two flushing toilet blocks, and playground. In the summer there are seasonal services including a mobile shop, and camp staff are on site. A limited number of powered sites must be booked as per the other sites at the camp ground.
Promenade Point A truly relaxed kiwiana camping experience: camping areas, new toilet block. No shower facilities.
No Pets Because we want to protect our native wildlife, we have a strict no-pets policy. We hope you'll understand
Contact person: KDC/DOC | Phone: (09) 439 0986 | Email: lakes@kaipara.govt.nz | Address: Kai Iwi Lakes Rd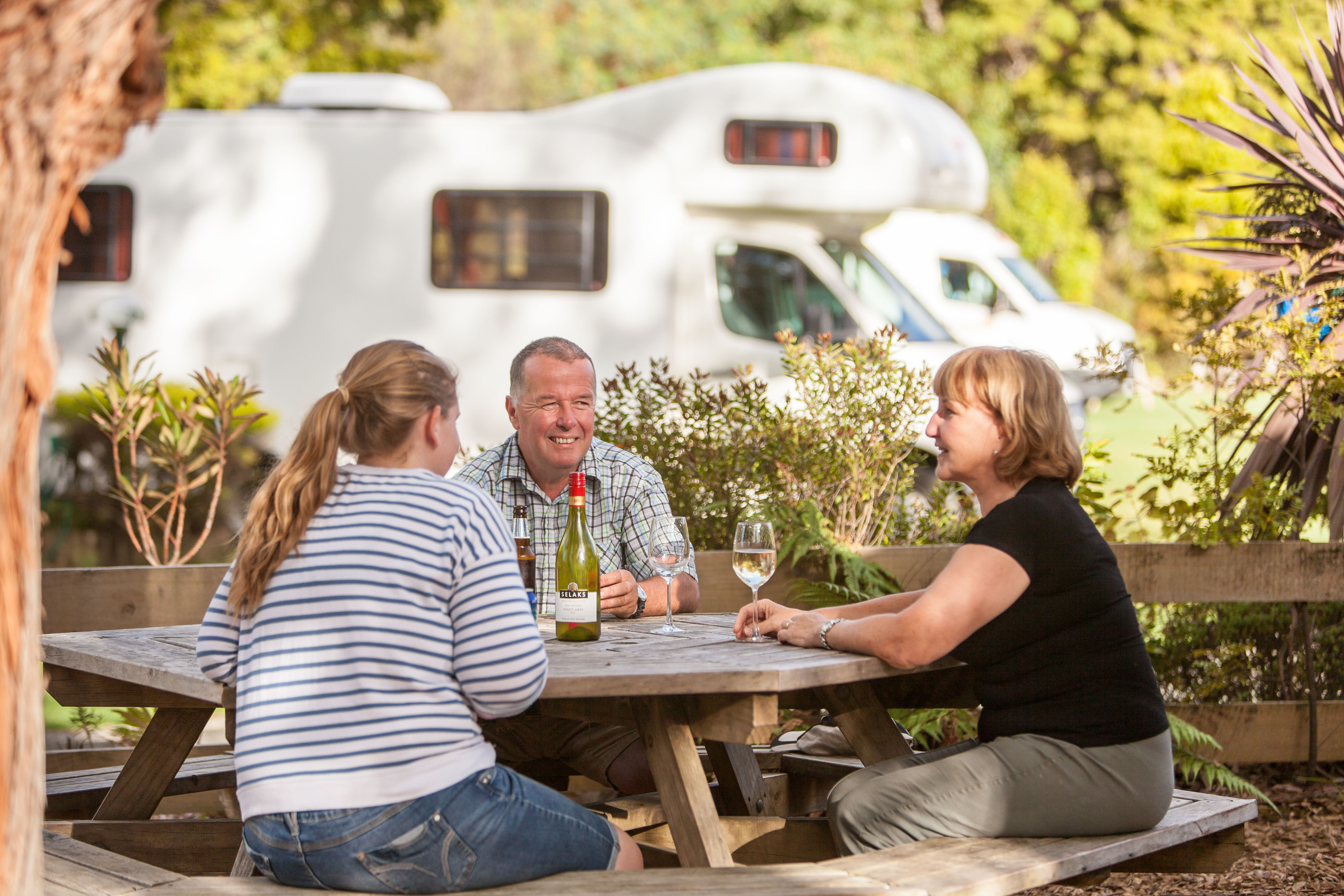 Kauri Coast Top 10 Holiday Park
Motels, cabins, tents and campervan sites.
Located 30 km north of Dargaville, just off State Highway 12, 4 km from Trounsen Kauri Park.
Contact person: Jane McComb | Phone: 09 439 0621
Kellys Bay Camp Ground
Family Friendly Camping Reserve - Basic Amenities
Site Prices (four people) - Two Adults Two Children
Powered Site $20.00 per day
Non-powered Site $15.00 per day
Additional people – $5.00 per extra person
Site + combined group ( 8 - person maximum per site)
Single - (1 Person maximum – no extras)
Powered Site $18.00
Non-Powered Site $13.00
Off Peak Price discount (1 May - 31 October)
Super Gold Card Holders/ New Zealand Motorhome Association Members
$2.00 discount per day
Contact person: Terry and Jenny Mager | Phone: 09 439 0781 | Mobile: 0274 509 473 | Email: jennymager@xtra.co.nz | Address: Kellys Bay, Pouto Peninsular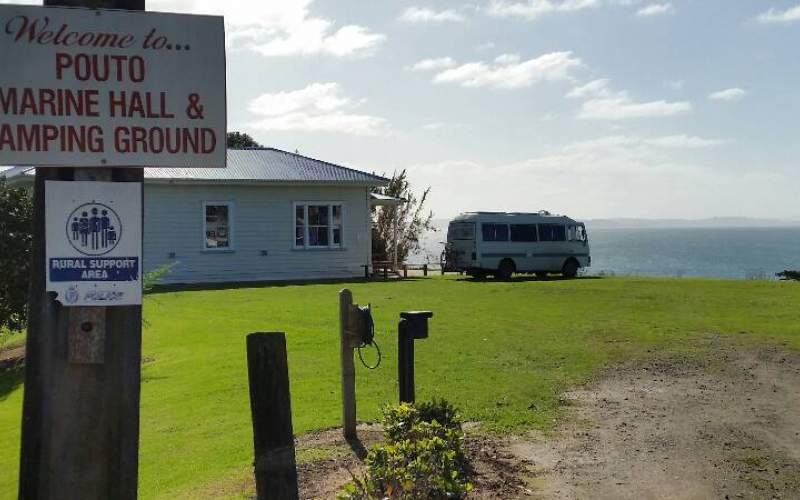 Pouto Point Maine Hall & Camping
Phone: 09 435 0596 | Email: maandpa@ubernet.co.nz | Address: Pouto Pennisula, Dargaville | Schedule: Approximately 1.5 hours drive to the end of the Pouto Pennisula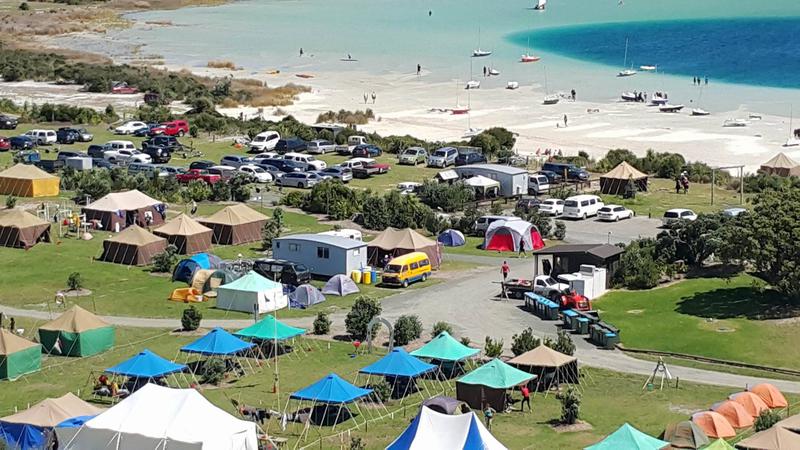 Taharoa Domain Kai Iwi Lakes Camping Ground
Phone: 09 439 0986 | Email: lakes@kaipara.govt.nz | Address: 296 Domain Road. Omamari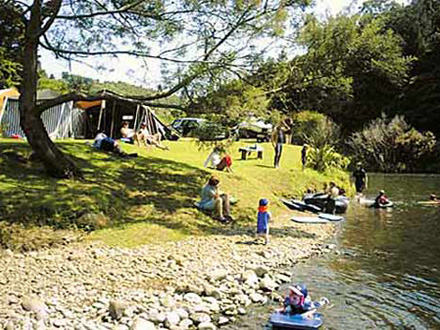 Waipoua Camp Ground
Phone: 09 439 6445 | Email: vcmanager@teroroa.iwi.nz | Address: 1 Waipoua River Road